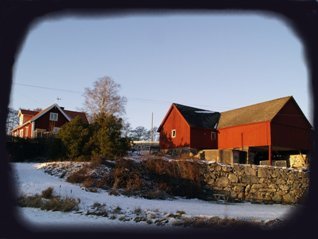 Welcome to Eklövens Kennel

My name is Boris and it's me
as holding prefixet Eklövens Kennel.
Our family consists by me, and my common-law wife Carina and her sons
ours Bernese Mountain Dogs and Persians
We live in south of Sweden, closer decidedly in Sölvesborg.
Our cottage lies in the outskirt of Sölvesborg and in a great natural beauty
area with the beech and the woods near.
Our nearest neighbour is a several hundred year old Oak.
This oak and my surname. have be the base to prefixet Eklövens Kennel.
The Oak is Blekinges provincetree and it is also a symbol for life.

All in the family have a very big interest of animals and in the first place
we are interested of dogs and cats.

The dogs and the cats live along with us inside our house and
the same goes for also puppies and the kittens under their growth.
We does our greatest in order to breed up healthy and nice dogs and cats.

Puppys be delivered after 8 weeks age and kittens after 12 weeks age.

Puppys are at delivery vaccinate, dewormed, identifyed, registered and have a veterinarcertificate
and we follow Skk:s rules.The puppys have a three-year safetyinsurance.

Kittens is at delivery vaccinate, dewormed, identifyed, registered and have a veterinarcertificate they have also
a three-year safetycertificate and be sell by IDP and Smålandskattens rules.

At delivery manual enclosed
how you best will take care of your new puppie or kitten and a startpackage with dog food.


Contact:
Boris Lööw
Phone: +46456-14319
Mobil: +46706-523710